in the greater Portland Area
Gary Germer & Associates puts on more than just estate sales — we put on events! With our extensive background in appraisals, you can rest easy knowing that your most valuable items will be correctly identified, accurately priced, and displayed with the beauty of a high-end department store. Our estate sales are carefully crafted to feel upscale and reflect favorably on the family and the estate. Our goal is to ensure that your event is not only financially successful but also respectful and celebratory.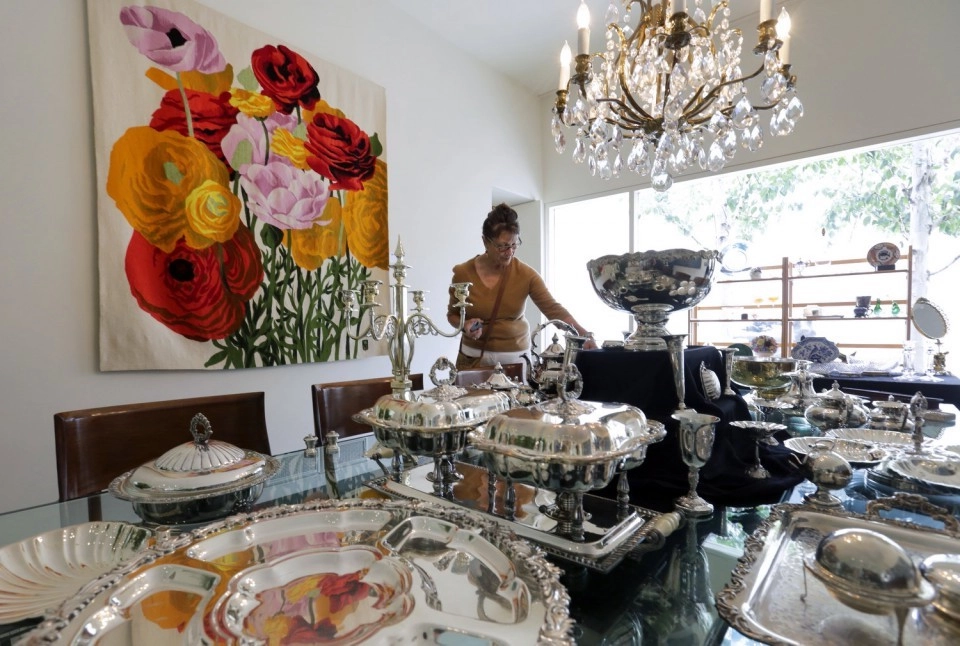 We are pleased to have had the honor of serving many families and trusts in the sale of their fine belongs, including —
The living trust of Ruth and Harold Saltzman
Madeline Nelson Family Trust
Wallace Huntington Estate
Roger & Laura Meier family trust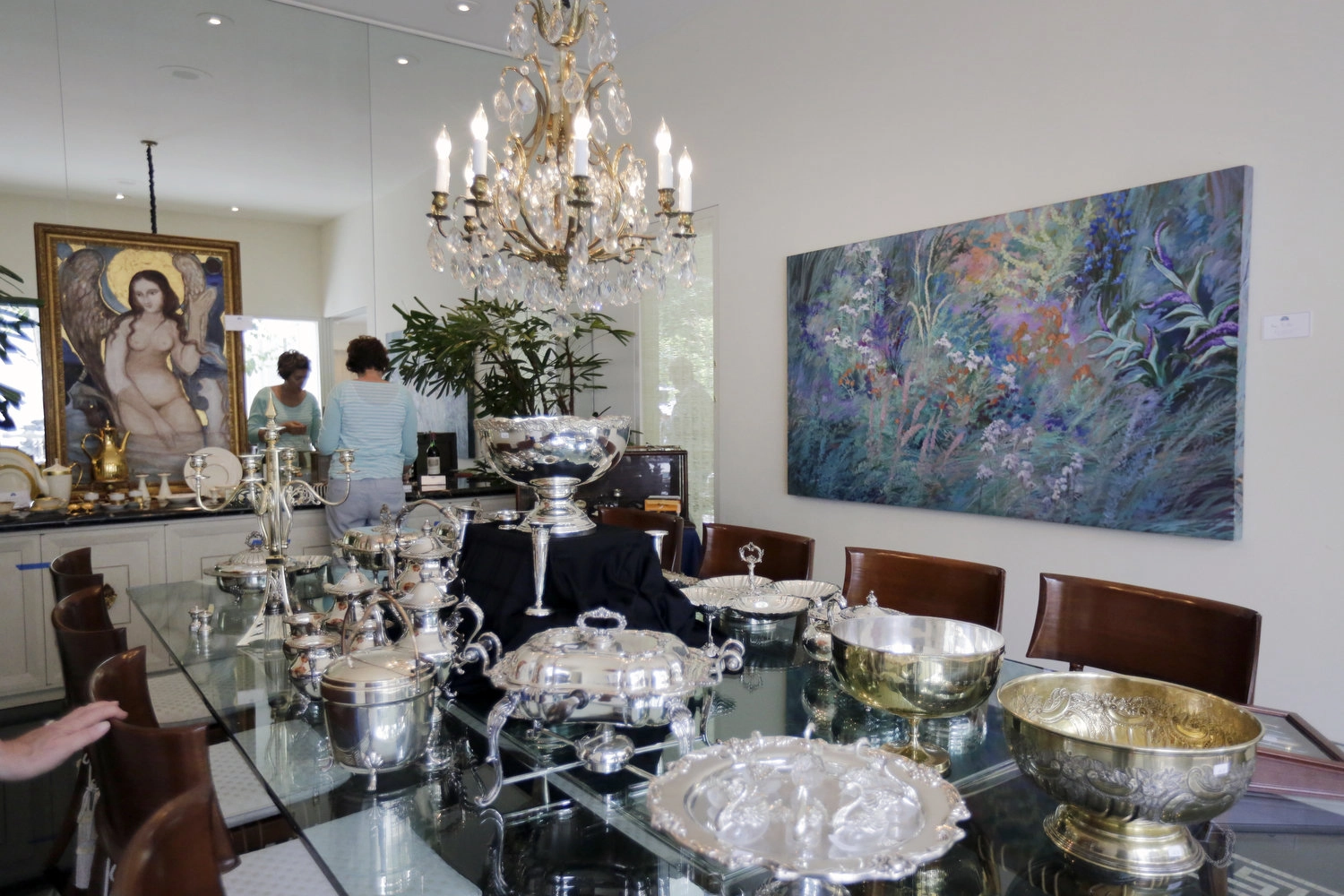 A Managed Process, start to finish.
First of all, let us say that our estate sales are handled with the utmost care and attention to detail.
From the appraisal of your item, the customer marketing plan that we build for you, all the way to the displays on sale day, your event will not only be successful financially, it will also be an event to honor the home and family.
The process begins with a free consultation at your home. Gary will meet with you to understand the needs and the timelines of your family, after which he'll personally tour the space to get a sense of the items on property. 
From there, we build a plan customized to your individual needs that thoughtfully addresses each stage of the estate sale process. 
Everything will be addressed and considered in your personalized estate sale plan.
After we build a plan for your sale, we go to work. Over the next ten days or so, we work to implement the marketing plan and prepare your home for sale day. The processed is managed from start to finish — all the way to the final cleanup and clean-out of your home.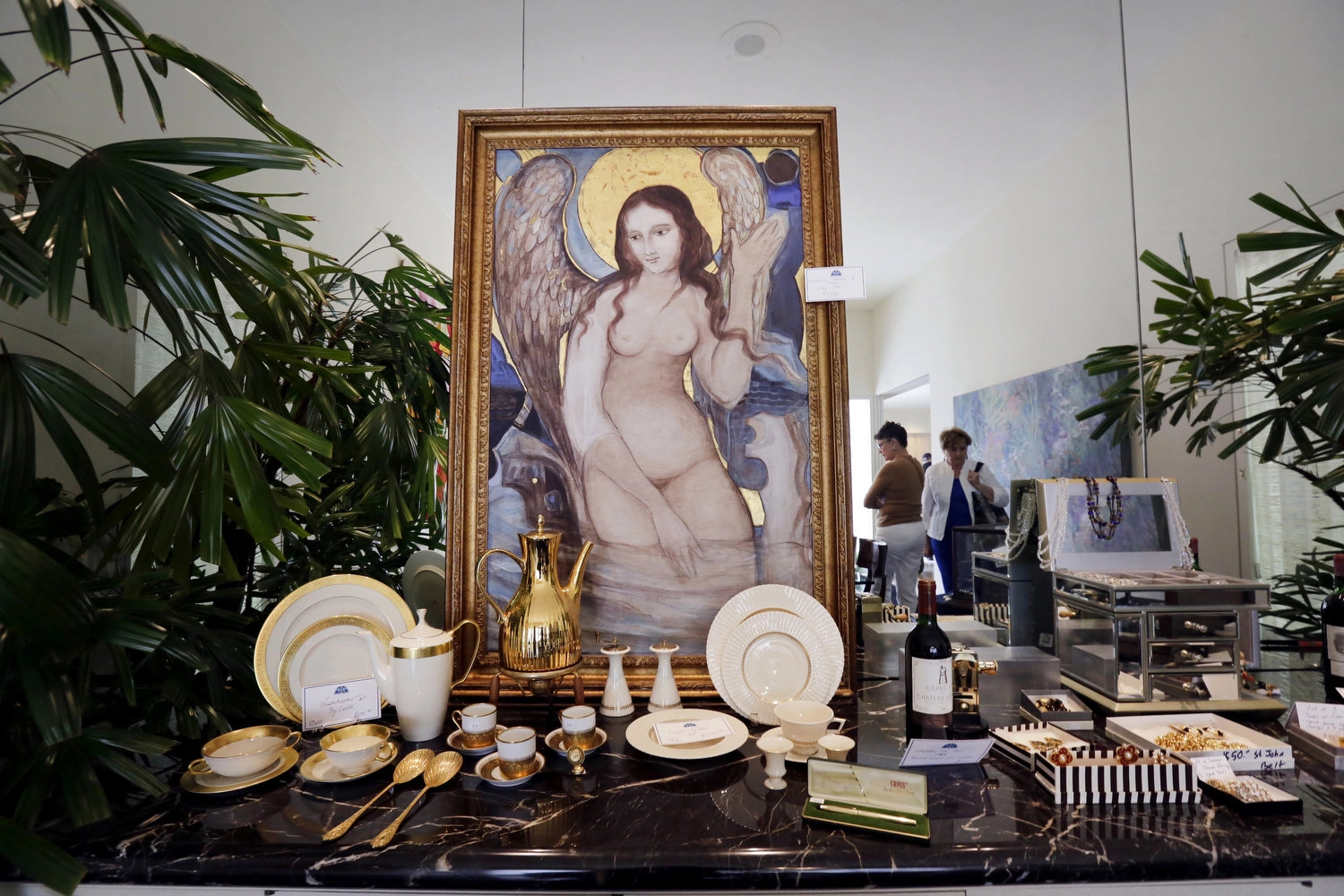 Sales that last longer than the weekend.
Sometimes, your very best items don't sell on sale day, which is why we turn to consignment to leverage our vast international network of collectors and dealers. The goal is to showcase your items before the world's most discriminating and highest-paying individuals.
With more time, consignment can bring more money on items such as fine art, Sterling, fine jewelry, etc. As you continue the process of downsizing your estate and preparing your home for sale, we continue to work with you to liquidate those finer items that did not bring a reasonable price at the house sale.
We consider this a big differentiator from that of our competitors. Other companies simply don't offer managed consignment services, which means they have only 2-3 days to sell your items and earn their commissions.
Predictably, this can lead to a lot of perverse incentives — with estate sellers scrambling to lower prices in order to get the "inventory" out the door.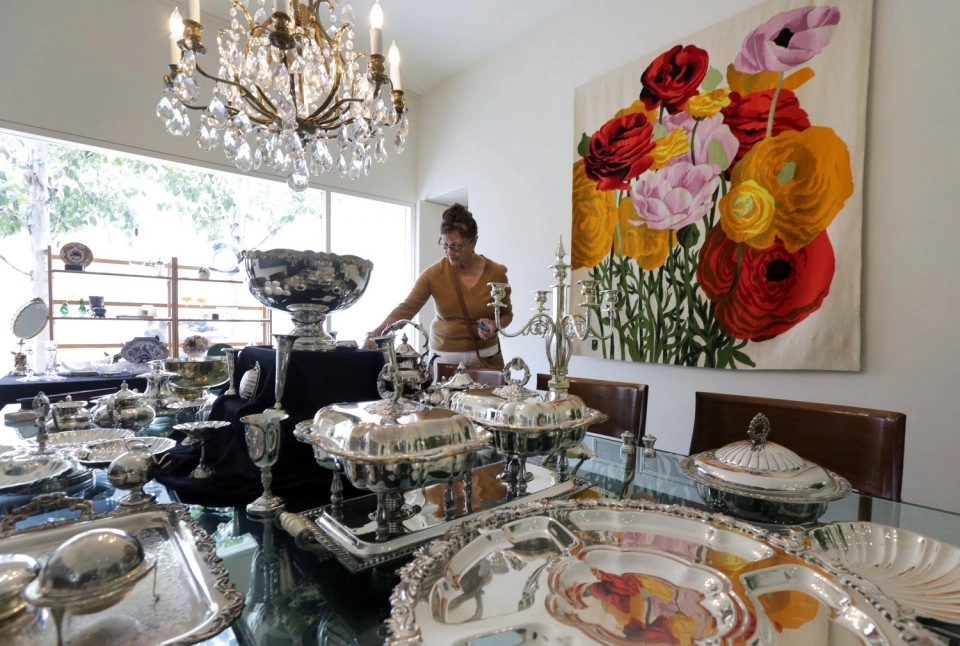 We consider every avenue to maximize your proceeds—
even donation.
Frequently, those who are trying to liquidate their estate will discover that at a certain price point, donating the item is more strategic than selling it on sale day at a discount. This approach depends, of course, on a variety of inputs such as your particular tax structure and whether you itemize your deductions. 
In any case, Gary Germer & associates knows almost every trick in the book to help you maximize your profits and can work with you and your particular financial situation to design an approach that helps you accomplish your goals.
Donation is just one of a variety of tools we use to maximize the value of your estate with the least amount of work and stress for you.
/** * @var $module \Ucraft\Module */ ?>
Bernhild Hanzlik

My Realtor Husband and I hired Gary, and his staff, to dispose of a complete estate that had been left to charity. The home had to be cleared of possessions before we could sell it. This was a big job. There was everything an established and elderly couple would own.

Furniture, fine art, jewelry, china, appliances etc. Gary came in, priced and sold many of the items in a weekend estate sale. Some of the better treasurers and art were displayed and sold through his gallery and web site, for more $$$ I might add, and the residual was donated to the community warehouse.

The condo was tidy and empty when Germer and Associates were through. We, and the trustee, could not have been more pleased. Mr. Germer was efficient, trustworthy and reliable. I will be calling upon him again without hesitation.

Molly H. | Yelp

Gary has an incredible knowledge of antiques and personal property, and is able to get higher end items to the place that they will sell best, be it an estate sale or Sothebys. He can handle an estate from start to finish, and will leave the property broom clean and ready for sale, which is extremely helpful in my business! His knowledge, candor, and sense of humor can turn a difficult transition into a smooth one.
Depending on the size of the sale and the types of items on offer, our commissions range from 20-40%. This pricing structure includes nearly everything required to liquidate your estate, including the appraisal of items, the preparation of the home, the marketing of the event, and the management and security of the sale on event day.

Beyond that, we charge nominal fees for removing all remaining items and garbage from your home after the sale. Our goal is to get you the highest return for your property and completely empty your house so that you may move ahead with the estate liquidation process. 

Each estate and each home is different. Each family has different needs. Let's discuss yours.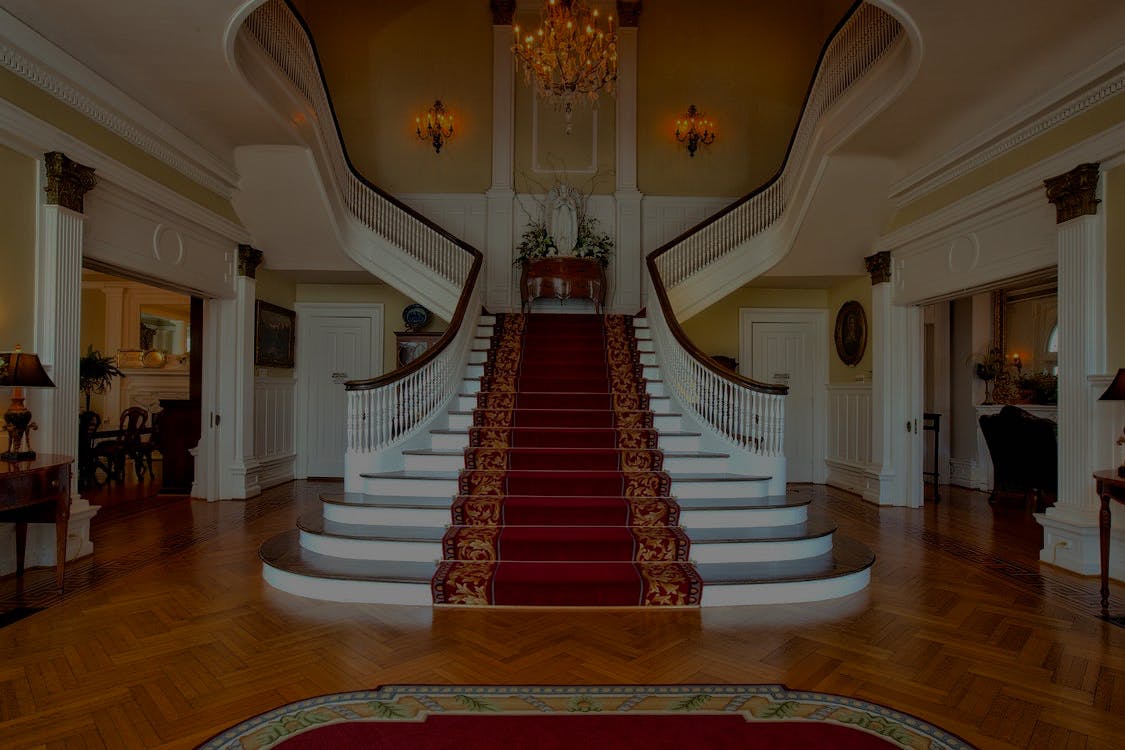 Frequently Asked Questions
What do I do to get ready before you get started?
Almost nothing. The biggest thing is to focus on what you're keeping. If you are downsizing into a smaller home, you will also need to decide on a smaller house to move in to. Other than that, we take care of the rest!
Once we retain you, can we help prepare or run the sale?
Respectfully, no.

We ask that no family or friends are on site while we are working and running the sale. It is always an emotional event for the family and it is best you are not there while it is going on. Prior the sale, you will have an opportunity to make the rounds and claim back any last minute items that you wish to keep.
Can I live in your house while you are having a sale?
Again, respectfully no.

A house sale is very invasive as all cabinets, cupboards and closets are emptied. Again, it is emotional to see someone sorting out your things. We've found it's best for all if you are not there while we are prepping or conducting the sale.
How do you handle security?
Our estate is carefully organized from the beginning with security in mind. First, we ensure that there is only one exit and entrance. We have a member of our staff posted there at all times to control crowd flow and verify that items are properly paid for. For smaller valuables like jewelry, we bring in a locking showcase. For larger valuables, we gather them in a single spot, near our staff to be monitored at all times. We have trained staff at all parts of the house during the sale. We offer overnight security where needed. And more which we gladly will discuss in person.
How do you market the sale?
In addition to the usual outlets for announcing sales, we also have a great mailing list of collectors and designers who follow our events. Additionally, we send direct mailings to our mail list as well as postcard announcements to your neighbors, friends, and relatives. Finally, we spread your neighborhood with large estate sale signs in order to capture walk-in (or drive-by) traffic.
During the sale, what methods of payment do you accept?
We accept credit cards and cash. Sometimes we accept checks, but they are becoming rarer and rarer these days.
How do you handle unhappy relatives and nosey neighbors?
Every sale has its own personality. Legally, we are only allowed to deal with the owner or executor of the estate. Prior to the event, we will have a detailed discussion of any issues that may arise. Trust us, we've seen it all — so we can make good contingency plans for anything that might come up. Let's discuss.
We do. We welcome any and all information you have on your things so we can do a proper market analysis but in the end, we will have your trust to price and barter and get the best we can. We work for you, not the buyers.
Yes! We carry a $2 million public liability insurance to supplement your homeowner's insurance. We are also insured for theft and damage through Jewelers mutual insurance.
All sales are final, where is, as is. This policy is posted in the house and at the check out during the sale.
Do you clean the house after?
Well, we don't do windows or bathrooms. But our full service gets everything out of the house, on consignment, donated, or thrown away. In short, the house is empty and ready for the next step: getting the house on the market for sale.
How long does the process take from start to finish?
We pride ourselves on being able to move very quickly. Most sales take about two weeks.