We are open! Our online appraisal and virtual estate sales services are in full operation.  Our office and gallery are available by appointment.

Please give us a call and we can see how we can help you.   (503) 235-0946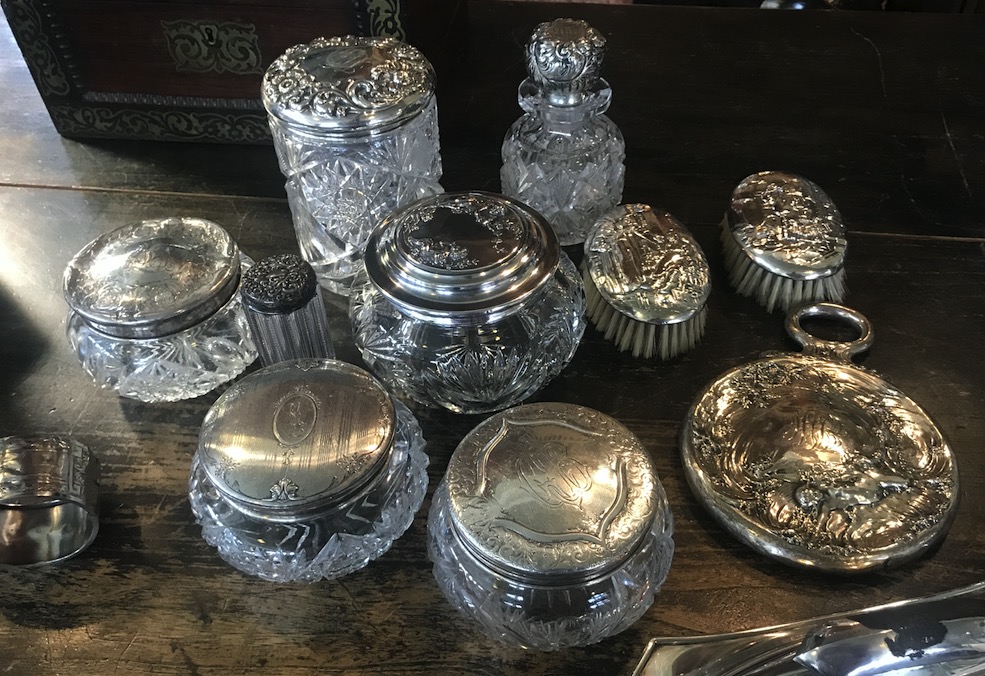 This upscale estate sale contains a massive collection of fiction and nonfiction history books; art by John Englehardt, Clyde Leon Keller, Sally Haley, and others; antique oriental rugs; furniture, including an antique Louis Vuitton trunk; fun costume jewelry; functional decor (modern, vintage, antique, etc.); and lots of other discoveries we are still unpacking! The owners preferred we host this sale off site, so we've rented a space just a few blocks from our office to liquidate all their great stuff.
(May take a minute or two to load)