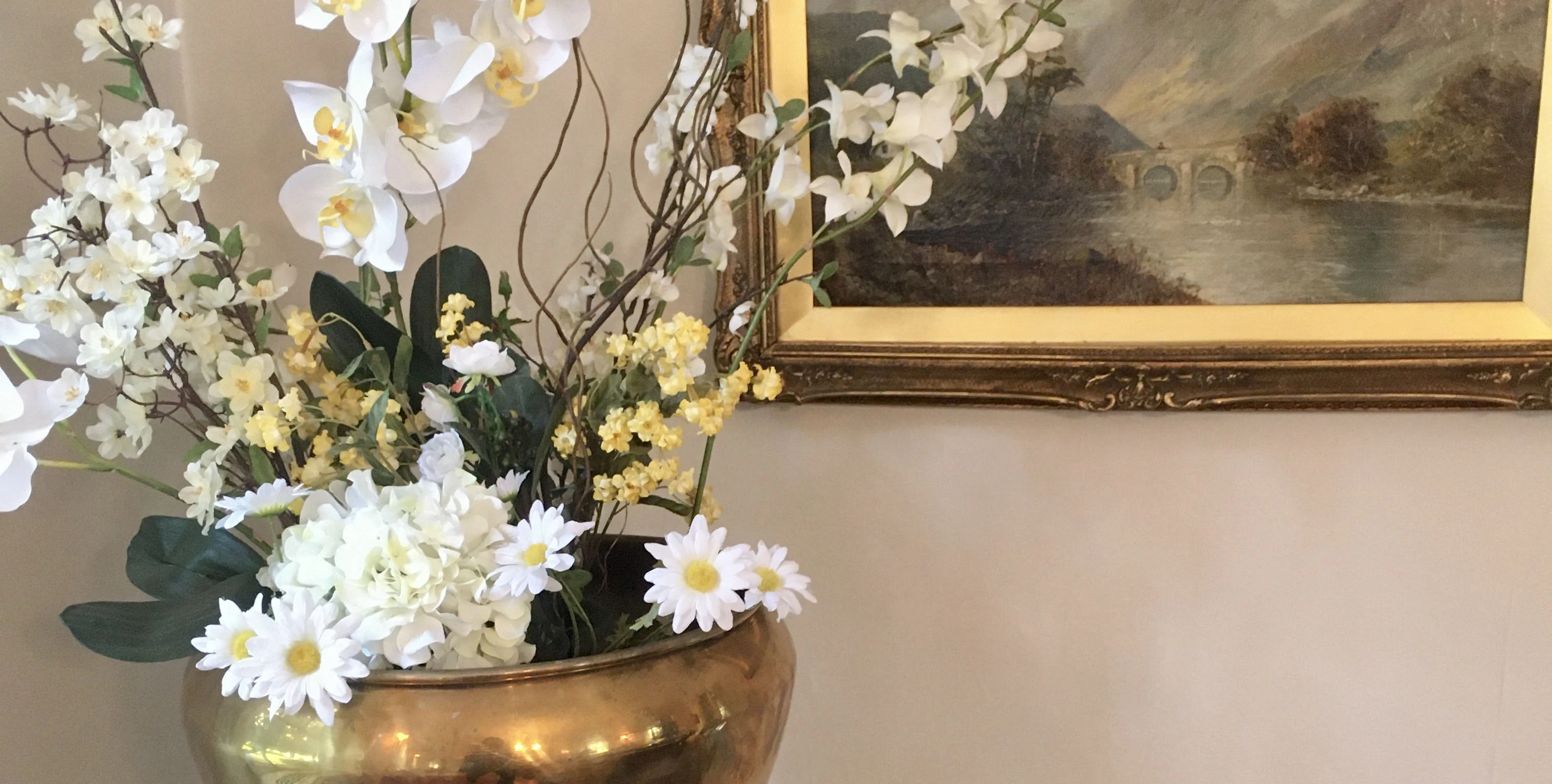 THE WILCOX MANOR
ESTATE SALE 
Dates: January 26th — 28th
Time: 10am to 4pm
3707 SW 52nd Pl
Portland, OR 97221
The story of the Wilcox Manor begins with Theodore Burney Wilcox (T.B., as he was
known).

T.B. grew to become an active member of Portland's financial and social
community. He married again to Nellie Stevens and they had two children - Theodore
Burney Jr (Ted) and Claire.
In 1884 T.B. organized the Portland Flouring Mill and during

World War I worked with
the federal government to deliver bread stuffs to American allies

in Europe. Wilcox
had become Federal Milling Commissioner for the Pacific Northwest,

representing
Northwest mills throughout the world.

As T.B.'s wealth continued to grow. He purchased
160 acres of lush farm land on

the western slopes of the West Hills of Portland, Oregon.
His rambling country estate,

Glenwood Farms, was completed in 1917. He had a house
built for each of his children, but

when he died in 1918 Glenwood Farms, now known
as the Wilcox Manor was given to his

son Ted.
Built for a cost of $125,000, the Wilcox Manor was a stately three story Southern
Colonial style house with fourteen bedrooms, a 30 x 30 foot living room, a billiard room, a
library and servants quarters. The main floor alone is 11,500 sq feet. In back of the house
remains a meticulously maintained sunken garden, almost the exact dimensions of a
football field. The garden is bound by brick walls and stone paths, embellished by a
swimming pool and curved pergola. A tea house, carriage house, livestock barn and
caretaker's cottage once surrounded the beautiful garden.
The home is one of the largest properties on the Wilcox Estate grounds and is full of fine art and treasures. You will find a variety of vintage and antique pieces from Asian pottery to sterling silver and pewter, oriental rugs, glassware, home decor, fashionable clothing and shoes, outdoor gear, sporting goods, toys and games, DVDs, books, hand-embroidered pillowcases, vintage furniture, Christmas decor, and plenty of fine art. 
Important Details
Thursday, January 26th - Saturday, January 28th
10 a.m. to 4 p.m. daily
There is no list. Numbers are handed out at 9 a.m. the FIRST DAY OF THE SALE ONLY.
If there is a large crowd we let small groups of people in at a time until everyone is happily shopping.
Your number will hold your place in line, which means that once you get your number, you can leave the venue and return once the doors open.
We accept cash or credit cards for payment.
All sales are final and must be picked up on the day of the sale unless other arrangements are discussed.
We offer a holding area for you to place your goods while shopping.
We do not allow large bags, boxes or backpacks; no exceptions. 
STREET PARKING ONLY! DO NOT PARK IN DRIVEWAY!
We look forward to seeing you at the estate sale.  Happy treasure hunting!