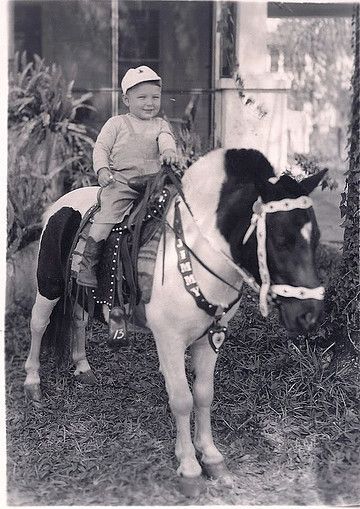 Of all the stories we hear of hoarders with treasures and all the tv shows where the dealer walks into a house or barn filled with trash only to find some amazing thing hidden under the piles of crapola; I have to tell you this NEVER happens to me. And I am the sort of guy who honestly believes there is a pony somewhere in the middle of the manure pile. I have sorted many houses jammed up with piles of trash and under it all only found dry rot and toxic mold.
Now is my turn to be part of a story. Last week a lady came to us with three IKEA shopping bags full of old sterling silver she found in her father in law's home. Her husband's father had retired to a country home outside of Monroe, Oregon (think of the middle of nowhere and then turn left). And he was a hoarder. It took my new friend, her husband, brother and sister in law, a full year to clear the house. Hauling many tons of trash away and sorting out what was salable. The first silver they found was at the bottom of a knapsack which was filled with old clothes. Pulling out the clothes she found two "Apostle Spoons" with a receipt from Sotheby's Parke Bernet, London dated 1978. He had paid 1100 British pounds for them. They now knew they had to check through everything. As the year progressed and they dug out and cleared out more and more, they accumulated nearly $75,000 worth of investment quality antique silver from the backs of cabinets and closets, in boxes clothes, behind books on shelves, all throughout the house none on display and most with receipts from the auction houses he bought it all from.
They found teapots and pitchers, table accessories, cow creamers and wine accessories, flatware, sugar shakers, trays and more. And the apostle spoons. All dating from as far back as 1570 and the reign of Queen Elizabeth I. Beautiful things, interesting and fun things. So I am encouraged to always keep looking for that pony!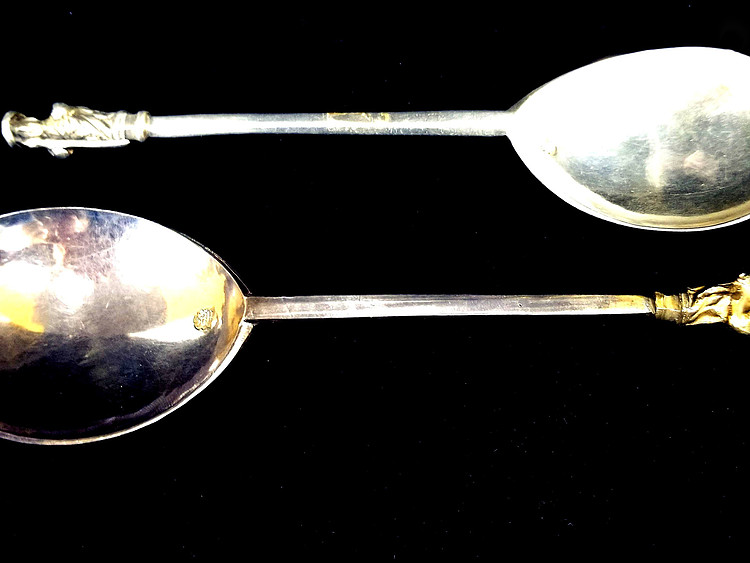 Apostle spoon: Usually made of silver with the image of an apostle or saint. You can distinguish one from another by the emblems they are holding (St Peter holding a key, Judas Iscariot holding a bag of money, etc.) They were popular before the end of the Reformation period (circa mid-1700's). People would carry a spoon with their patron saint believing in his power in their life. You see, it wasn't until the mid-1700's that people were setting a table with flatware. Usually, you had spoons offered and nearly everyone carried a knife which they would use to cut their food. Often, especially if you were a traveler, you would carry your own personal spoon, which you would have your initials cut into the back of the bowl to identify yours from another. It was the beginning of using monograms on silver. The royalty then started monogramming everything. The apostle spoons were very rarely sold as sets, but rather you would have one made by a silversmith, with the image of your patron saint. That is why when we find them and collect them today, you nearly always find them one at a time. The 8 we have were all made by different silversmiths and years apart from each other.